Hand Rejuvenation

Print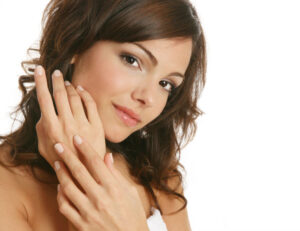 As we age, the backs of the hands can show visible changes. Such changes include brown spots, fine lines, wrinkles, and loss of volume. Many people can become self-conscious about these changes, which they feel make them look "aged" and which can stand out in contrast to a rejuvenated, younger-looking face. At Dermatology Consulting, Dr Anne Farrell offers a number of effective non-surgical treatment options to help restore the youthful appearance of the hands.
What treatments can be used?
A combination of treatments usually provides the best result. Recommended techniques typically include professional skin care products, including retinoids and antioxidants to improve texture, volumising fillers to restore youthful fullness, and lasers to resurface uneven tone and texture as well as address pigmentation concerns.
Fillers containing hyaluronic acid, a naturally-occurring substance found in the body, are designed to provide volume and hydration and can be used to improve the the appearance of signs of aging on the hands. Examples include Restylane®, Perlane®, JUVÉDERM VOLUMA™, and JUVÉDERM VOLBELLA®. Radiesse®, a filler comprised of calcium hydroxylapatite microspheres, can stimulate collagen production within the skin, remodelling the dermis for a more aesthetically appealing outcome.
Laser technology, including the Fraxel® Re:store with Dual Wavelength, can achieve rapid improvement in pigmentation and texture. Additionally, KTP (often used in conjunction with the Nd:YAG laser) or Q-switched lasers can help reduce the appearance of brown spots. Intense pulsed light (IPL) also may be recommended for a gradual improvement in both pigment and texture. The best approach or combination of approaches will be determined during your initial consultation with Dr Farrell.
How can I decide the best treatment for me?
Dr Farrell will discuss at your consultation the best combination approach for your individual concerns, taking into account the improvement and healing time desired, as well as other factors. Your skincare needs and cosmetic goals are unique, and a treatment plan will be customised to maximise your outcome. Please contact our team to book an appointment or for additional information.
Results