Treatments of Brown Spots and Irregular Pigmentation

Print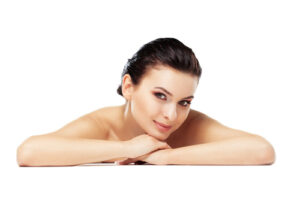 Increased irregular skin pigmentation can be due to a number of problems, including solar lentigos (also called 'sun spots' or 'liver spots'), freckles, solar keratoses (scaly, precancerous areas of sun damage), seborrhoeic keratoses (harmless areas of thickened skin which are usually raised and slightly waxy in texture) or melasma. Melasma tends to cause diffuse patches of pigmentation on the face of women and can be made worse with sun exposure and oestrogens (for example the contraceptive pill or pregnancy).
It is always important to have an accurate diagnosis of an area of changing pigmentation by a dermatologist before any treatment, to make sure an area of potential skin cancer is not missed.
What treatment options are available for brown spots and irregular pigmentation?
A variety of treatment options are available according to the individual pigment problem, including sun blocks, specialised skin care products, prescription vitamin A creams (retinoids), prescription lightening creams, glycolic acid products, chemical peels, microdermabrasion, cryotherapy/ freezing (using liquid nitrogen), microneedling and lasers. The most dramatic and rapid improvement is achieved with Q switch lasers, KTP lasers, Intense Pulsed Light or Fraxel® lasers, in particular the Fraxel® Restore laser with Dual wavelengths (1550nm and 1927nm).
Fraxel® Restore Laser with Dual Wavelengths (1550nm and 1927nm)
Fraxel® laser technology was patented at Harvard University in 2003. Fraxel lasers use microscopically small beams of laser energy to precisely treat 15-50% of the skin at a time. The islands of treated skin stimulate the body's own natural healing to produce new fresh skin and push the unwanted pigment and old collagen out replacing it with younger-looking, clear skin.
The original Fraxel® Re:store laser (using the erbium glass wavelength / 1550nm wavelength) is non-ablative i.e. it does not break the surface of the skin and therefore has a short recovery time. It removes both pigment and old collagen so it also helps rejuvenate the skin texture, reduce wrinkles, tighten pores and soften scars as well as removing unwanted pigment. After treatment the skin may be red and slightly swollen and there is usually slight flaking of the skin a few days later. As the skin is not broken clients are usually able to return to work that day and are able to wash and apply make-up as usual. The treatment is performed using local anaesthetic cream. Patients see an improvement after one session but most patients choose to have 3-6 sessions for maximum results. Because the Fraxel® treatment is so precise it is safe and effective on delicate parts of the body such as the neck, chest, hands and arms as well as the face. It can also be used on skin of all colour (from very fair to very dark).
Fraxel® Restore with Dual Wavelengths is a revolutionary new addition to the Fraxel® technology launched in the US in 2009 and in the UK in 2010. In addition to the 1550nm wavelength, it has an additional wavelength of laser energy called the Thulium wavelength (1927nm) previously used in other branches of medicine, but only now developed for use in dermatology. It is particularly good at removing pigment. One session with the Thulium wavelength is equivalent to four of the 1550nm wavelength for removing pigment. It is performed with local anaesthetic cream and afterwards the skin is red and slightly swollen and flaky for at least a week. Patients can wash as normal immediately after the treatment and apply make-up, although for face treatments patients may wish to take a couple of days off work while the redness settles. A particularly popular treatment is to have the Thulium wavelength treatment first to remove the unwanted pigment, then follow it up 2-4 weeks later with the 1550nm wavelength to help reduce wrinkles and improve skin texture.
Q switched KTP and NdYag Laser (Excel V) and Intense Pulsed Light (Lumecca)
Q switch laser and KTP (Excel V) laser are also effective, particularly for treatment of individual brown spots. Intense Pulsed Light (Lumecca) is also effective for treating large areas of sun-damage by treating both redness and sunspots at the same time, With these treatments the brown spots develop a dark crust which scabs away over a few days.
All of these treatments for skin pigmentation should be done alongside good skin care and good sun protection.
At Dermatology Consulting our experienced dermatologist has a wide range of options for treating skin pigmentation, ranging from gentle skin care products to some of the most advanced lasers. At your consultation Dr Farrell will assess and correctly diagnose your pigmentation problem and develop an individual skin care program to deal with your specific problem.
Results