Skin Care

Print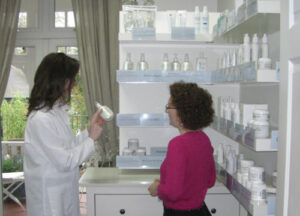 We can help you to devise your own tailor-made skin care program, taking into account products you may already use, along with new products that are recommended for your skin type and skin concerns. A private consultation with our experienced dermatologist can be booked to examine your skin and produce your personalised skin care regime.
We stock several ranges of skin care products for both the face and body, some of which are available to physicians only, including some prescription products. The products include sun screens, glycolic acid and salicylic acid washes, retinoids (vitamin A derivatives), skin lightening creams, peptides and antioxidant creams, including stabilised vitamin C and green tea.
If you have previously had a consultation at our clinic and used our products, you can order repeat supplies by phoning us on 01892 517620 or by using our contact form.
Skin Analysis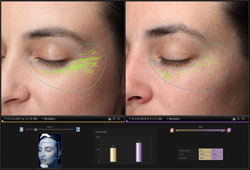 Skin analysis can be performed using the 'Visia' system which takes detailed photographs of your skin and uses computer software to produce a report on various skin issues including brown spots, redness, bacteria growth, fine lines and sun damage.
The report can be printed for you to take away and can be used to develop a plan for treatment of those skin issues. Our nurses can provide a complimentary skin analysis session and if you wish to take away a printed report. The report can be used to help you plan your skin care programme and treatment.
Order Products
Please complete the form below to submit your request to purchase skin care products. We can then phone you to take payment over the phone and post the items to a delivery place of your choice.

Contact Us/ Order Products