Hydrafacial

Print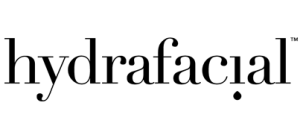 HydraFacial® is a gentle skin enhancement procedure that can provide significant aesthetic and anti-ageing benefits for patients with a diverse array of skin types and concerns. Using advanced hydradermabrasion technology, this unique alternative to traditional facials is designed to cleanse, exfoliate and enrich the skin with a blend of potent serums. We are pleased to offer this popular and effective treatment option to help our patients obtain healthier, more youthful-looking skin.
What is HydraFacial®?
HydraFacial® is an innovative, patented treatment designed to deeply exfoliate and nourish the skin for improved texture, tone and hydration. The procedure utilises a technology known as hydradermabrasion, during which water is used to suction away impurities. The HydraFacial® procedure is sometimes compared with traditional microdermabrasion due to its ability to remove dead skin cells, provide deep exfoliation and promote healthy cell turnover. However, HydraFacial® sets itself apart with its final step: once the skin has been cleansed and dead cells have been removed, a solution of skin-boosting ingredients—including salicylic acid, hyaluronic acid, antioxidants and peptides chosen specifically to deal with individual skin concerns—is infused into the treatment area(s). This promotes clearer, firmer and more hydrated skin. It can also reduce pigmentation, smooth fine lines and improve acne.
How Can HydraFacial® Benefit My Skin?
HydraFacial® is a versatile procedure that can provide numerous benefits for patients of any gender, age and ethnicity, and it has been shown to be safe and effective for nearly every skin type. Plus, it can be performed on a variety of areas, including the face, neck and décolletage. Some of the skin concerns it can help address include:
Acne
Fine lines and wrinkles
Brown spots, sun damage and hyperpigmentation
Oily skin
Dry skin
Enlarged or clogged pores
Uneven skin texture or tone
Furthermore, the treatment itself is designed to be quick, typically lasting around thirty minutes. There is usually no downtime required after a HydraFacial®, and it can often be combined with other procedures—including wrinkle reducing injections, volumising dermal fillers and non-ablative laser treatments, such as Fraxel® Re:store—for more comprehensive rejuvenation.
What Does the HydraFacial® Procedure Involve?
The HydraFacial® procedure is performed in the clinic and typically lasts about thirty minutes. Most patients report that it is a relaxing process, akin to a massage.
The first step involves the application of a specialised device to the treatment area. This small, wand-like tool cleanses and exfoliates the skin while gently suctioning away excess oil, dirt, skin cells and other irritants. Then, the treated area is infused with a specialised solution that helps moisturise, brighten, firm, and plump the skin for lasting aesthetic improvement.
In addition to the standard HydraFacial® procedure, patients can also choose to customise their treatment with a range of "boosters." These boosters are typically added as a part of the infusion process, and they are designed to target specific skin concerns. Popular options include retinoids and vitamin C serums. The type of booster is chosen by the Dermatology Consulting practitioner specifically to deal with each individual client's skin issues.
What Can I Expect During Recovery After HydraFacial® Treatment?
HydraFacial® is considered an extremely gentle treatment, and most patients do not experience any downtime. Furthermore, unlike some laser treatments, HydraFacial® should not result in any residual skin irritation or peeling. Some people may experience minor pinkness or a "tight" feeling in the skin of the treatment area(s), but this is relatively normal and should fade quickly.
What Will My HydraFacial® Results Look Like?
The results of a HydraFacial® typically include near-immediate improvement in skin brightness, texture and hydration, leading many patients to seek out treatment before big events or photoshoots.
Can HydraFacial® Treatments Be Done on All Skin Types or If There Is a Tan?
One great advantage of HydraFacial® is that it is safe on all skin types and can be done all year round, regardless of whether a patient has a tan.
How Often Is It Recommended to Do Hydrafacial® Treatments?
The very best results with HydraFacial® come with repeated treatments. Therefore, it is usually recommended that HydraFacial® treatments be repeated ideally every month. For this reason, we offer pre-paid packages of HydraFacial®, i.e. five treatments with the sixth one free, or nine treatments with three more free. Repeated treatments can lead to improvement in the appearance of fine lines, skin hydration and pigmentation.
To learn more about the rejuvenating effects of HydraFacial® or to schedule an appointment with Dr Farrell and her team, contact us today.