Our Consultant Dermatologists and Plastic Surgeons

Print
Our team of Consultant Dermatologists and Plastic Surgeons at Dermatology Consulting offer a comprehensive array of medical and aesthetic dermatology treatments. Whether you are interested in anti-ageing interventions or require treatment for a skin disorder, Miss Jennifer O'Neill, Dr Sarah Walsh and Dr Rhonda Meys work alongside Dr Anne Farrell to provide you with the highest quality of care. To learn more about each of our highly educated and experienced providers, please review the informative sections below. If you are ready to schedule a consultation, please contact Dermatology Consulting today.
Miss Jennifer O'Neill, Plastic Surgeon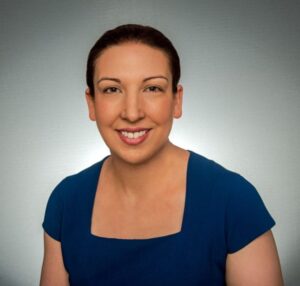 Specialist Interests: Skin Cancer, Hand Surgery, Reconstructive Surgery, Aesthetic Treatments
Miss Jennifer O'Neill is a plastic, reconstructive and aesthetic surgeon. Being a fellow of the Royal College of Surgeons of England (FRCS Plast), she is on the GMC's Specialist Register for plastic surgery and is a member of the British Association of Plastic, Reconstructive and Aesthetic Surgeons (BAPRAS).
Miss O'Neill graduated from Cambridge University (Queens' College) with a first class degree and then completed clinical medical training at Oxford University (New College) in 2000.
Initial surgical training was completed in London, Brighton, Exeter and East Grinstead. Miss O'Neill then visited Melbourne to perform research and earn a Master of Medicine (MMed) on the subject of the lymphatic system before taking up a further surgical training post on the South-West plastic surgery training programme in Bristol and Exeter.
Miss O'Neill's fellowships were hand surgery in East Grinstead and a microsurgery fellowship performing free tissue transfer to the lower limb in Bristol. She also completed an interface fellowship in reconstructive and cosmetic surgery (Training Interface Group) in Guildford in addition to the Bristol aesthetic fellowship.
Miss O'Neill was awarded both the British and the European hand diplomas following the hand fellowship at Queen Victoria Hospital, East Grinstead.
After becoming a Consultant in 2015, Miss O'Neill worked at Wexham Park Hospital treating hand injuries and skin cancer before becoming a permanent Plastic Surgery Consultant at Queen Victoria Hospital in East Grinstead in 2017.
Miss O'Neill is currently Surgical Tutor for plastic surgery at Queen Victoria Hospital and is part of the simulation teaching faculty. She has postgraduate qualifications in healthcare leadership and medical education.
Dr Sarah Walsh, Consultant Dermatologist
Dr Sarah Walsh, MB BCh BAO BMedSci MRCP, is a Consultant Dermatologist, working both at Dermatology Consulting in Tunbridge Wells, and also at King's College Hospital in London, where she is head of department. Originally from Ireland, she graduated first place in class with first class honours from University College Cork, before pursuing post-graduate training in Edinburgh and Glasgow. She entered the Specialist Register upon completion of dermatology training in 2010.
Dr Walsh completed a one year clinical fellowship in severe drug reactions and acute medical dermatology at King's in 2010/2011, before taking up a substantive Consultant role in the department.
Dr Walsh has a number of clinical and academic interests. She has expertise in adverse reactions to medications arising in the skin, and is a contributing member of ToxiTEN, the European research group for severe drug reactions. She runs the Biologics Clinic at King's, prescribing third-line immunological therapies for severe inflammatory skin diseases such as psoriasis, eczema and hidradenitis suppurativa. She is also the dermatologist for the national Sarcoidosis specialist service, run from King's College Hospital. Dr Walsh has a clinical interest in female genital skin concerns, and runs the specialist service for vulval dermatoses at King's.
Dr Walsh is actively involved in research, and has more than 60 publications in peer-reviewed journals. She is the author of several book chapters in prestigious reference texts such as the Rook Textbook of Dermatology, the Oxford Textbook of Medicine, and Pharmacy and Therapeutics. She served as Section Editor of the British Journal of Dermatology from 2011 – 2018. She is a frequent invited speaker at national and international meetings on severe drug reactions, sarcoidosis and acute medical dermatology.
Dr Walsh is committed to teaching and training the next generation of dermatologists and dermatology nurses. In recent years, she has collaborated with art educationalists to develop a European visual literacy training programme for dermatologists. This is a novel training method for doctors using fine art to hone observational and descriptive skills, originally pioneered at Yale Medical School in the US. In her free time, Dr Walsh is a keen tennis player and skier, and she enjoys art history and the French language.
Dr Rhonda Meys, Consultant Dermatologist
Dr Rhonda Meys is a UK-trained Consultant Dermatologist who has specialist interest in dermatological surgery, Mohs' surgery, cosmetic dermatology and skin cancer.
Dr Meys currently holds a substantive post as a Consultant Dermatologist and Dermatological Surgeon at the Royal Free London. In the NHS she treats skin cancer, general dermatological conditions and performs Mohs micrographic surgery and laser procedures. She treats all skin conditions, including rashes, acne, skin infections, pigmentation, hair loss disorders, warts, moles and skin cancer. She has an interest in skin care and cosmeceuticals. She tailors her approach to each patient as an individual.
Dr Meys obtained her undergraduate degrees (BMedSci and MBBS Hons) in Australia before moving to the UK in 2000, where she completed  her postgraduate general medical training and  Specialist Dermatology training.  She was awarded her  Higher Degree, a Medical Doctorate MD (Res), in Dermatology by Imperial college London in 2013 and obtained CCT (UK) in 2014. During her specialist training, Dr Meys worked in a number of hospitals in  Edinburgh and London:  Chelsea and Westminster, University College London, the Royal London and the Royal Free.  She completed a 1-year accredited post CCT Mohs and Laser Fellowship at Guys and St Thomas' Hospital. Dr Meys also spent a four year sabbatical working abroad as a Consultant Dermatologist in private clinics in Dubai, developing interests in private general dermatology, skin cancer, acne scarring, skin surgery and cosmetic dermatology.
As a Consultant, Dr Meys has taken on roles as the undergraduate teaching lead and regularly teaches and supervises registrars, fellows and students. She holds a title of Honorary Professor at Plymouth University and currently teaches and supervises International Dermatology Diploma and MSc students.  She has written book chapters on dermatological surgery, pigmentation and cosmeceuticals. She has published numerous research and clinical papers in peer reviewed journals and is currently an active reviewer. She is on the executive committee of the British Cosmetic Dermatology Group, a special interest subgroup of the British Association of Dermatologists and leads the Annual National registrar course for cosmetic dermatology.