Paediatric Services

Print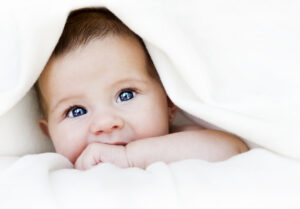 Dr Farrell deals with all types of skin problems in children. As part of her general dermatology specialist training she learned about the range of dermatology concerns that can affect children and the optimal way of dealing with them. The aim in paediatric care is to provide accurate diagnosis and care but without unnecessary investigations and with minimal discomfort or upset for the child.
What Experience does Dr Farrell have in Performing Children's Paediatric Services?
In addition to her general paediatric dermatology training, Dr Farrell completed further training in general paediatrics at the busy paediatric department at Nottingham University. During that time, she obtained the Diploma in Child Health of the Royal College of Physicians, which, together with the Fellowship of the Royal College of Physicians (FRCP), qualified her to train as a consultant general paediatrician. Dr Farrell is one of the few dermatologists in the UK who has both the Diploma of Child Health and the FRCP.
The Dermatology Consulting Clinic is registered with the CQC to diagnose and treat skin conditions in children.
What are the Common Skin Conditions Children can Develop?
Dr Farrell can treat a wide range of conditions. Among the variety of paediatric skin problems she deals with, common examples include:
Atopic eczema/dermatitis – red, itchy patches of rough, dry skin on the face and/or body.
Acne – which comes in many forms, including whiteheads, blackheads, pustules, and cysts.
Ringworm – a contagious fungal infection that presents as a rash with a round, ring-like pattern.
Rashes – which may be due to an intrinsic skin problem or may be due to infection such as viral, bacterial, fungal, or parasitic.
Warts – a viral skin infection, commonly found on the fingers, hands, and feet, which appears like a small hard bump on the skin.
Birthmarks – vary in size, colour, and type, and may develop in the months or years after birth. Occasionally some (but not all) types of birthmarks may have a risk for developing skin cancer later on in life.
Molloscum contagiosum – a type of raised skin lesion with a small dimple in the centre, due to a viral skin infection.
Both common and uncommon conditions can be addressed at our clinic. While some skin problems are not curable, there may be a number of suitable treatments that limit flare ups and keep the skin comfortable.
What techniques will be used to treat the condition?
At Dermatology Consulting, we have an extensive range of advanced technologies that can help to alleviate paediatric skincare problems. Depending on the specific condition, one or more treatments may be used to optimise the result. Often the correct skin care and creams are all that is needed. Sometimes laser or light based techniques, or cryotherapy (freezing) is used. We also work in collaboration with consultant paediatricians and consultant plastic surgeons where necessary. The most appropriate treatments will be discussed during your consultation.