Although the air is still cold, there are the first hints of spring in the air with snowdrops, crocuses and daffodil bulbs just peeping through.
Now is a good time to firm up on those New Year's resolutions and freshen up your skin care programme.
Skin Analysis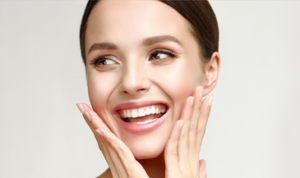 Our VISIA® Complexion Analysis machine provides a detailed record of your skin, taking not just a photograph of the surface of the skin but recording the damage done by ultraviolet light in the past, as well as redness, pigmentation and surface irregularities. The VISIA computer software can also give a record of how your skin scores compared with others of your age and skin type, producing a detailed print out and record of your skin's "age". This valuable objective report can then be used to plan your skin care programme – we can specifically target your skin care products, and if desired, devise an effective treatment programme to deal with your particular skin concerns.
For the period spanning the 28th February — 5th March we are offering complimentary VISIA skin analysis with a printed report of your skin's result, and this can be used to suggest a skin care programme to improve or deal with any concerns highlighted by the VISIA machine. Please contact our reception team to book your complimentary skin care analysis.
Have you explored our Green Tea Products?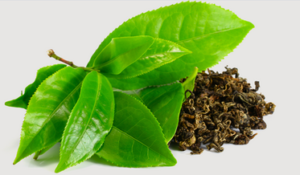 Green tea is known to be one of the most powerful natural antioxidants. As an antioxidant it mops up free radicals caused by ultraviolet light and pollution. Not only does it have an antioxidant effect when taken internally, as a drink, but if it is applied to the skin it has a calming and anti-inflammatory effect, protecting the skin against ultraviolet light and environmental damage. It has been shown that if the skin is sprayed with green tea, it burns less easily in the sun.
Our branded skin care range, which we obtain from the United States, is one of the very few skin care ranges which has been able to stabilise the active antioxidant ingredient in green tea as a skin care product. They include the classic green tea serum or cream (the serum is formulated for normal to oily skin whereas the cream is formulated for normal to dry skin) and the "Power of Three" serum and cream, which contain green tea, caffeine and resveratrol (the antioxidant found in red wine). We also have soothing antioxidant green tea washes.
Green tea is also found in our popular eye rejuvenating serum with retinol, and our eye lightening serum. It is also within our branded retinol ranges, as it has been shown to reduce the inflammation that would occur with the retinoids and therefore allows more frequent use of the retinol without the irritant effects of prescription retinoids.
Throughout February and March, we are running an introductory offer of 20% off the classic green tea cream and green tea washes and 10% off our green tea retinols.
If you have not yet tried the power of green tea, please contact us.
Have you tried Lumecca?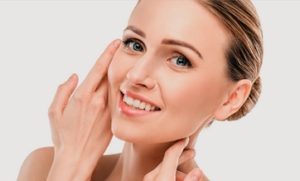 Lumecca is one of the most powerful intense pulse light (IPL) systems in the world. Unlike a laser, which produces one colour only, it is a light with a filter put in front of it which gives a broader range of colours, rather than just the one colour of a laser. This allows a wider range of targets, so it can reduce overall redness and reduce brown spots in the same treatment. We also find many of our patients report a pleasing softening and subtle plumping of the skin. There are now studies that show that if intense pulse light is done often enough over several years, the skin can look younger after several years than it did before treatment started, not only with reduced redness and pigment but also with improved tone and texture and reduced pore size.
Now is an ideal time of the year to do Lumecca, as it should be done when there is no tan. Do look at our website or book a complimentary test dose with one of our nurses.
Other Winter/Spring Season Treatments
Some laser treatments should not be done if you have a tan so the winter/spring months are an ideal opportunity to have them performed. These include:
Laser Hair Removal
Pulse Dye Laser (Cynergy Laser) for Redness and Thread Veins
KTP Laser (Excel V Laser) for Redness and Thread Veins
Fraxel Restore with Dual Wavelength
Have a look on our website and talk to our nurses if you would like more information on any of these and then book your treatment before the summer sunshine!