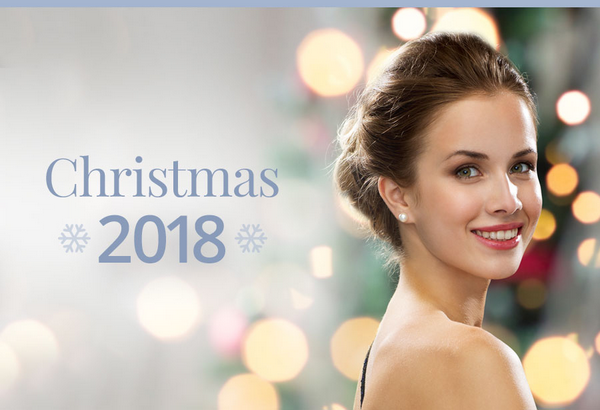 Christmas and Party Season are fast approaching. Where did the time go? Here are a few skincare thoughts for the busy Christmas season:
Winter Skincare
As the cold weather starts to bite, our skin needs more hydration than in the summer months. The colder weather and wind mean that the surface of the skin dries out more quickly and we need to restore the barrier surface of the skin. This is exacerbated by the contrast of going back into warm, heated houses, sitting by fires and then going back out into the cold wind.
What steps can be taken to protect the skin from the drying effects of the colder weather?
Avoid soaps and detergents; they work by dissolving grease but dry the skin out. Use cream washes instead. We stock a range of cream washes including our popular 10% glycolic acid wash which provides gentle exfoliation and hydration and is particularly good for those with dull, aging skin which is not overly sensitive. We also stock cream washes rich in antioxidants such as green tea. For very sensitive skin, we stock soothing washes, including Avene, Pyrotene and our gentle branded cream washes.
Antioxidant serums and/or creams such as our "Power of Three" (which contains several antioxidants including green tea, caffeine and resveratrol — the powerful antioxidant in red grapes). Another powerful antioxidant which is also very hydrating for the winter months is the Vitamin C serum.
Hyaluronic acid serum is formulated with various molecular forms of hyaluronic acid to ensure continuous and optimal hydration. Hyaluronic acid is the soft water-filled padding between the collagen in the dermis. It acts as a sponge for water and holds water in our skin. When applied to the surface of the skin it can provide moisturising effects lasting several hours.
If necessary, further moisturisers can be added. We stock a wide range of effective moisturisers containing, among other things, ceramides and humectants with a range of different textures. In the winter months you may benefit from switching to a slightly "richer" composition.
As often mentioned, retinoids are extremely good for building new collagen, reducing fine lines, reducing pigmentation and reducing acne. After sunblocks, they are the skincare product which provides the greatest benefit in skin rejuvenation. Retinoids should be applied at night. However, retinoids, particularly the prescription-strength formulas, can be irritating when first used. In the winter months you may find that it is helpful to switch to a less irritating form of retinol, such our "retinol smoothing serum" or "advanced forte retinol serums", which come in increasing strengths of the low irritant retinol mixed with soothing antioxidants. Increasing the strength allows you to gradually build up the strength of retinol as the skin becomes more tolerant to it (a process called retinisation).
Don't forget to continue to protect your skin with sunscreen – damaging ultraviolet rays are still around (although less intense than in the summer).
Gentle Treatments with No Recovery Time to Get Your Skin "Party Ready"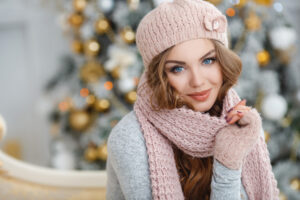 There are a number of options to get your skin looking "party ready" but which have no visible immediate side effects or recovery time.
Red and Infrared LED light – relax under the gentle LED light which has been shown to have a gentle benefit on reversing some of the signs of skin aging. It is suitable for all skin types.
Price £50 per session and the 10th session is complimentary.
Laser Genesis (also called "Lasertoning") — uses a very gentle setting of long-pulse Nd:YAG laser, which has no recovery time. It helps to stimulate collagen production, reduces redness, closes pores and achieves some mild skin tightening. It feels like gentle warming of the skin. It is popular in the US as a "pre-red carpet" treatment. It is suitable for all skin types.
Price £195 and the 6th session is complimentary.
Microdermabrasion or Crystal Peel — A gentle exfoliation treatment to remove a build-up of dead skin cells on the surface of the skin and unblock pores. The skin looks less dull and feels smoother. It is suitable for all skin types apart from very sensitive rosacea-prone skin.
Price £55 per session and the 6th session is complimentary.
These three treatments can be done in combination for additional benefit.
Looking for a Gift that Says You Care About Their Skin?
We offer gift vouchers which can be packaged for friends and family who you think would benefit from a dermatology consultation, skincare products or personalised treatment plan. Please do not hesitate to contact us.
Looking for Inspiration for Christmas Stocking Fillers?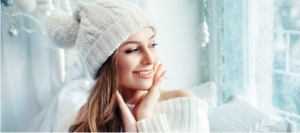 Our popular skincare products can be posted out to you. They include sun protection, skincare for acne and skincare for rejuvenation and reversing the signs of sun damage and specific skin problems. Just place an order by emailing us, phoning us or ordering through the skincare section of our website.
Finally, we wish all our clients and subscribers a very happy Christmas and a wonderful 2019!