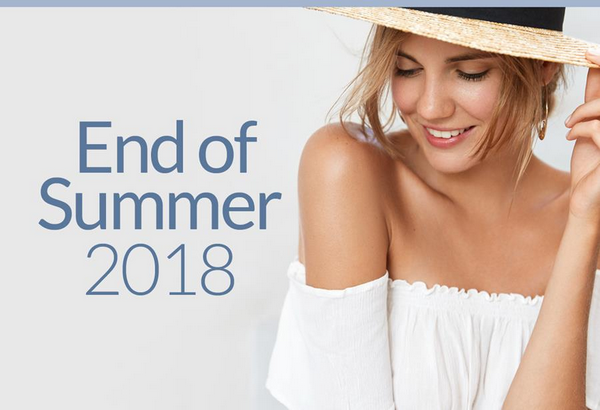 Welcome to the first of our newsletters!
We are planning to update you regularly about our latest treatments and products, and to provide topical advice and reminders about how to ensure your skin stays healthy.
Memories of Summer…
And what a glorious summer it was! Hope you all enjoyed the record temperatures and feel refreshed and ready for the autumn. Hopefully by using good sun protection your skin has been protected from the potentially damaging effects of Ultraviolet light.
Now that the summer is drawing to an end you should still continue to wear good sunscreen as a significant proportion of damage to the skin occurs throughout the autumn and winter months.
Here are some tips on the do's and don'ts of sunscreens.
Always use a separate sunscreen – those in your moisturiser or foundation are not enough to protect you.
Always check the sunscreen covers both UVA and UVB rays. The UVB rays cause burning and the amount of UVB protection a sunscreen contains is measured by the SPF. A sunscreen with an SPF of 30 gives 30 times more protection from the burning effects of sun. However, SPF does not measure the protection against the more damaging UVA rays. A good, broad spectrum sunscreen should give good protection against both UVA and UVB. We stock a number of sunscreens all of which have been chosen because they give both good UVB and UVA protection.
If you have melasma or extensive brown pigmentation, there is additional benefit from a sunscreen containing iron oxide to block out visible light. Our tinted sunscreen with 16.3% zinc is one of the few sunscreens available which also has iron oxide.
Re-apply your screen every 90 minutes or so if out and about in the summer sun.
Need a bit of help choosing a sunscreen? Have a look at our range of sunscreens which we selected to meet your needs. We have some that won't add oil to the skin, some that have a tint to them, others for children, others for patients who have multiple allergies, lip balm with SPF and a mineral powder SPF that's ideal for carrying in your bag to 'top up' your SPF protection when you don't want to remove your make up in the middle of the day. Remember all our products can be posted out to you – just send in a product request via the website or phone us and we will contact you to make the arrangements and take payment.
Face Too Pink?
If you are prone to pinkness, thread veins or flushing, then our wide range of vascular lasers and IPL can help. The range include lasers such as pulse dye laser, long pulse NdYag, KTP and Laser Genesis as well as intense pulsed light.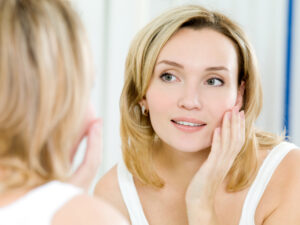 Some of our vascular lasers cannot be done if you have a tan, but Laser Genesis can be done whether or not you have a tan. Laser Genesis is a form of long pulse NdYag laser that gently warms the skin and calms down those over-reactive blood vessels. At the same time it boosts collagen production and gives a clear glow to the skin. It is best done as a course of treatments. The price is £195 a go and if you have a course of 6, the sixth one is free.
Struggling with Open or Blocked Pores?
These can be helped by a combination of skin care e.g. special washes and retinoids, microdermabrasion and lasers. Most lasers, if done repeatedly, will help reduce the size of pores, but the Frac 3 setting in the new Fotona laser is particularly good at cleaning oil from pores and reducing pore size when done repeatedly. It can also help acne and produces some skin tightening. It is gentle with no recovery time, so you can resume normal activities straight away. It can be done in any skin colour whether or not you have a tan (so it can be done all year round). It is not uncomfortable and feels like "warm rain dancing on the skin".
The price is £110 for a face treatment with Frac 3 alone. If microdermabrasion is done beforehand the price is £145. If a course is done the sixth treatment is free.
Brown Patches from that Wonderful Summer?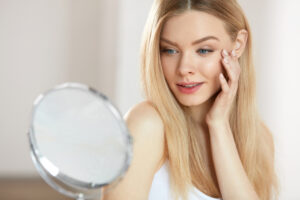 You might want to consider the Fraxel Restore with Dual wavelength laser. You would need to allow a little downtime as you'd be red and puffy for a day or two and any brown patches darken then lift out over 7-10 days but you can put your make up on while you recover.
If you want a milder approach to reducing pigment the Lumecca IPL is a more gradual way to reduce pigmentation with less swelling but more sessions are needed. It is the same price as the Laser Genesis.
Feeling Your Face Needs 'Tightening Up?'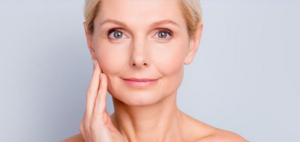 Have a chat with us about the Fotona laser. It combines an Erbium laser which targets water in the skin, contracting those saggy areas [eyes, necks, jowls, need we say more?] and a NdYag for collagen boosting and deep heating to tighten below the skin.
Naturally there are plenty of other ways to boost your skin which don't involve lasers at all. Our website gives information about microdermabrasion, red and infrared light [very relaxing] and microneedling which all have minimal or no downtime at all and can be very helpful as gentle maintenance treatments.
Please contact us today with any questions you may have.